How Save Data plugin look like?
We've made an example with different (not all) input types so you can test save data plugin on a live webpage.
This example saves calculations linked to the user browser, but, if you publish the calculator using a CMS like Joomla or Wordpress the plugin saves data linked to your current logged in user.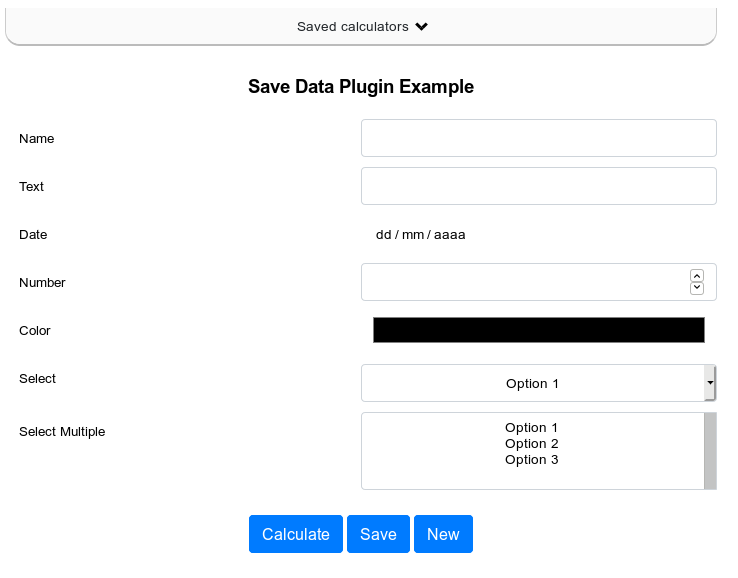 The list of saved calculators appears at the top of the page. Once displayed each user will see his list of calculators previously saved. You can choose which fields you prefer to show at this menu in order your users can identify their records. In plugin configuration you can select among your inputs, outputs and 2 built in fields, Date saved and Files generated (Check PDF Plugin). In the example, we'd selected the Date saved and the first input called 'Name'.
With the options at the right side of the list you'll be able to edit or delete saved data.
At the end of the calculator you'll see 2 buttons: Save and New. Save button will save new calculator or update current record if you previously selected one row to edit.
Tip: To add a Custom title for one column at the record list, you can add a Named Range name in the cell selected to display in list inside your spreadsheet, and it will be automatically used.
Useful links: